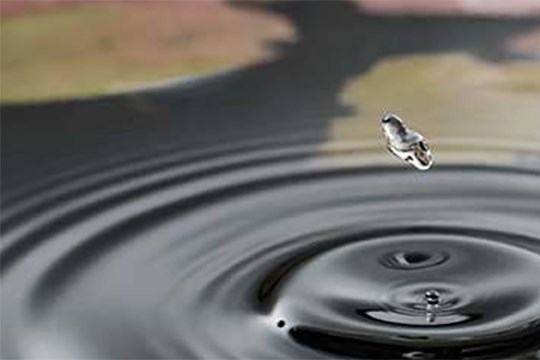 Conditions of Use
These 'Conditions of Use' is our contract with you. It tells you what you can and can't do and what we can and can't do with you.
Terms of Use
This site is owned and operated by Peter Gerlach International, P.O. Box 9121, 88079 Kressbronn, Germany. The information available on this website PeterGerlach.com (herein referred to as 'PGI' has been put together with the utmost care. However, we are unable to guarantee the completeness and correctness of the information. PGI does not assume any liability for any mistakes in the content of this website. These terms of use apply to and govern your use of this site, including all services provided. Your use of this site signifies your agreement to be bound by these terms of use. If you do not agree to be bound by these terms of use, do not access or otherwise use this site.
PGI reserves the right, at its sole discretion, to change, modify, add or remove any portion of this site or these terms of use, in whole or in part, at any time. Changes to these terms of use will be effective when posted. You agree to review these terms of use periodically to be aware of any changes. Your continued use of this site after any changes to these terms of use are posted will be considered acceptance of those changes. Before using this site, review PGI's Privacy Statement. In addition, when using particular PGI's owned or operated services, you shall be subject to any posted guidelines or rules applicable to such services. All such guidelines or rules are hereby incorporated by reference into these Terms of Use.
License to use this site
PGI grants you a non-exclusive, non-transferable, limited right to access, use and display this site and the materials thereon for your personal use only, provided that you comply fully with these terms of use. Your participation in on-line communications occurs in real time and is not edited, censored, or otherwise controlled by PGI. PGI cannot and does not screen content provided by users of the site. Notwithstanding the foregoing, PGI reserves the right to monitor content on the site and to remove content which PGI, in its sole discretion, determines to be harmful, offensive, or otherwise in violation of these terms. In order to maintain an informative and valuable service that meets the needs of the users of the site and avoids the harm that can result from disseminating statements that are false, malicious, violate the rights of others, or otherwise harmful, it is necessary to establish the following rules to protect against abuse: Unless you are participating in an area of the site that requires or encourages anonymity, use your real name in online communications.
You may not post or transmit any message which is libellous, defamatory or which discloses private or personal matters concerning any person.
You may not post or transmit any message, data, image or program which may be deemed indecent, obscene or pornographic.
You may not post or transmit any message, data, image or program that would violate the property rights of others, including unauthorised copyrighted text, images or programmes, trade secrets or other confidential proprietary information, and trademarks or service marks used in an infringing fashion.
You may not interfere with other users use of the site.
You may not post or transmit any file which contains viruses, worms, 'Trojan horses' or any other contaminating or destructive features.
You may not post or transmit any message which is harmful, threatening, abusive or hateful. It is not the site's intent to discourage you from taking controversial positions or expressing vigorously what may be unpopular views; however, PGI reserves the right to take such action as it deems appropriate in cases where the site is used to disseminate statements which are deeply and widely offensive and/or harmful.
You may not post or transmit charity requests, petitions for signatures, chain letters or letters relating to pyramid schemes.
You may not post or transmit any advertising, promotional materials or any other solicitation of other users of the site for goods or services except in those areas (e.g. a classified bulletin board), if any, that are designated for such purpose.
You may not list or send unsolicited mass e-mailings to 10 people or more if such e-mail could reasonably be expected to provoke complaints from its recipients.
You may not use the facilities and capabilities of the service to conduct any activity or solicit the performance of any illegal activity or other activity which infringes the rights of others.
You may not modify, copy, distribute, transmit, display, perform, reproduce, publish, license, create derivative works from, transfer, or sell any information, software, products or services obtained from the site in any manner not allowed for herein.
PGI controls the operation of this site from its office, in Kressbronn, Germany and makes no representation that these materials are appropriate or available for use in other locations. If you use this site from other locations, you are responsible for compliance with applicable local laws.
PGI reserves the right to take such action as it deems appropriate where the site is used to disseminate images, text or other information or media which PGI deems to be in violation of these Terms of Use.
Use by minors
The site is intended for use by adults only. In connection with the site, PGI does not promote online to children and does not intentionally collect any personally identifiable information from children under the age of 13.
Copyright and licenses
The entire contents of the site are protected and copyrighted by PGI under international copyright laws. This site is the property of PGI © 2019 Peter Gerlach. All rights reserved.
PGI is the sole and exclusive owner, throughout the world, of copyright and all rights of copyright in and to the site. Visitors may not copy, reproduce, or transmit any materials appearing in the site without the express prior written permission from the copyright owner(s).
Other than as expressly allowed for in these 'Terms of Use', you agree your access and use of the site shall be within the limits allowed by the applicable law and that you are not entitled to duplicate, reproduce, republish, distribute or download any material contained on the site, unless otherwise agreed to by PGI. Any rights not expressly granted herein are reserved.
You may print and download portions of material from the different areas of the site solely for your own non-commercial use where permitted. You may make: (a) one machine-readable copy, (b) one backup copy, and (c) one print copy of any portions of material downloaded from the different areas of the site solely for your non-commercial use. Any other copying, redistribution, re-transmission or publication of any site material, is strictly prohibited without the express written consent of PGI or any third party information provider to the site. You agree not to change or delete any proprietary notices from materials downloaded from the site.
Peter Gerlach International name and logo, and all related product and service marks and slogans are the service marks and trademarks of Peter Gerlach International. All other product and service marks contained on the site are trademarks of their respective owners. You may not use Peter Gerlach International or third-party trademarks, service marks or logos without the prior written consent of Peter Gerlach International or the third-party trademark owner.
User submissions
Any material, information or other communication you transmit or post to this site will be considered non-confidential and non-proprietary communications. PGI shall have no obligations with respect to the communication except as may be set forth in the Privacy Policy. PGI and its designees shall be free to copy, disclose, distribute, incorporate and otherwise use the communications, images, sounds, text and other things embodied therein for any and all commercial or non-commercial purposes. No compensation will be paid with respect to the use of your submission. PGI is under no obligation to post or use any submission you may provide and PGI may remove any submission at any time in its sole discretion.
Disclaimer
You understand that PGI cannot and does not guarantee or warrant that files available for downloading through the site will be free of infection or viruses, worms, Trojan horses or other code that manifest contaminating or destructive properties. You are responsible for implementing sufficient procedures and checkpoints to satisfy your particular requirements for accuracy of data input and output, and for maintaining a means external to the site for the reconstruction of any lost data. You assume total responsibility and risk for your use of the site and the Internet.
The site is provided "as is" with no warranties whatsoever. All express, implied and statutory warranties, including without limitation, the warranties of merchantability, fitness for a particular purpose and non-infringement, are expressly disclaimed. To the fullest extent permitted by law, PGI disclaims any warranties that the site or merchandise, information or services provided through the site are free of defects, virus free and disclaims any warranties for the security, accuracy, reliability, timeliness and performance. Your use of this website is solely at your own risk.
You understand and agree that the submission of any digital content to PGI is done at your own discretion and risk and that you will be solely responsible for any loss or damage related thereto.
It is solely your responsibility to evaluate the accuracy, completeness and usefulness of all opinions, advice, services, merchandise and other information provided through the site or on the Internet generally. PGI does not warrant that the site will be uninterrupted or error-free or that defects in the site will be corrected. The site and any software made available on the site are provided on an 'as is, as available' basis. The documents and related graphics published on this site may include technical inaccuracies or typographical errors. Changes are periodically made to the information herein. PGI and/or its respective suppliers may make improvements and changes in the product(s), service(s) or the program(s) described herein at any time. Some links on this site may let you leave Peter Gerlach International's site. The linked sites are not under the control of PGI and PGI is not responsible for the contents of the linked site, any linked site contained in a link site, or any changes or updates to such sites. PGI provides links to you only as a convenience, and the inclusion of any link does not imply endorsement by PGI of the site. You understand further that the Internet contains unedited materials some of which are sexually explicit or may be offensive to you. You access such materials at your risk. PGI has no control over and accepts no responsibility whatsoever for such materials.
Limited liability
Under no circumstances, including, but not limited to, negligence, shall PGI be liable for any claim. Liability, expenses or damage (whether actual, indirect, special, exemplary, or consequential) relating to the information appearing on the site or the use of, or the inability to use, the site, the site materials or the software, even if PGI has been advised of the possibility of such damages.
PGI disclaims any and all liability for acts, omissions and conduct of any users and advertisers and/or sponsors on the site. You agree that PGI shall not be responsible or liable for any loss or damage of any sort incurred as the result of any dealings with advertisers found on or through the website or as a result of the presence of such advertisers on the website.
Applicable law may not allow the limitation or exclusion of liability or exemplary, incidental, or consequential damages, so the above limitation or exclusion may not apply to you. In no event shall PGI's total liability to you for all damages, losses, and causes of action (whether in contract, tort [including, but not limited to], negligence, or otherwise) exceed the amount paid by you, if any, for accessing this site or using the services offered on the site. Because some Jurisdictions do not allow the exclusion or limitation of liability for consequential or incidental damages, the above limitation may not apply to you. In such Jurisdictions, PGI's liability is limited to the greatest extent permitted by law.
Indemnification
You agree to indemnify, defend and hold harmless PGI, its staff, directors, employees, agents, licensors, suppliers and any third party information providers to the site from and against all losses, expenses, damages and costs, including reasonable legal fees, resulting from any violation of this Agreement by you. The provisions of these Terms of Use are for the benefit of PGI and its staff, directors, employees, agents, licensors, suppliers, and any third party information providers to the site. Each of these individuals or entities shall have the right to assert and enforce those provisions directly against you on its own behalf.
Miscellaneous
These terms of use shall be governed by and construed in accordance with the laws of Germany without giving effect to any principles of conflicts of law. You agree that any action at law or in equity arising out of or relating to these terms shall be filed only in the relevant court and you hereby consent and submit to the personal jurisdiction of such courts for the purposes of any action relating to or arising out of your use of the site or this Agreement. In no event shall you be entitled to injunctive or other equitable relief. If any provision of these terms shall be unlawful, void, or for any reason unenforceable, then that provision shall be deemed severable from these terms and shall not affect the validity and enforceability of any remaining provisions.
Copyright information
This web site is the property of Peter Gerlach International. ('PGI'). © 2019 The Peter Gerlach International. All rights reserved. * All third-party trademarks are the property of their respective owners. Registered and/or pending trademarks of Peter Gerlach International in Germany and foreign countries are used throughout this site. In addition, the entire content of this website is copyrighted by PGI. Use of these trademarks and of the content on this website is prohibited unless otherwise authorised in writing by Peter Gerlach International. Peter Gerlach logo and name is a registered trademark of Peter Gerlach. Any unauthorised use or abuse of this trademark is expressly prohibited and constitutes a violation of trademark law, copyright law, other intellectual property rights or unfair competition law.
Permission
If you would like to use Peter Gerlach International's materials other than for personal use on a limited basis, you must contact Peter Gerlach International directly. Peter Gerlach International reviews each request on a case-by-case basis, and may or may not approve your request in its sole discretion. Please allow 4-6 weeks for your request to be processed.
Printing / Copying articles from this site Permission is hereby granted to you, an individual user of this site, without further written authorisation from PGI for you to print out or photocopy up to ten (10) copies of an article found of this site subject to the following terms and conditions:
The article must be owned by PGI. PGI periodically posts articles from third party sources. Permission must be obtained from the proper owner.
The article copies may only be distributed free of charge and for personal reference only.
The article copies will not be used or distributed as part of a training program or in conjunction with any product or service.
You agree to include the existing copyright found at the bottom of the article on each copy. If a copyright notice does not exist, you agree to include the following notice with each copy:
© [Year] Peter Gerlach International. Reprinted with permission from Peter Gerlach International, www.PeterGerlach.com. All rights reserved.
Any use not allowed for in this section requires separate review and written permission from PGI. Submit your request here.
Unsolicited suggestions/feedback and product/service ideas
All unsolicited suggestions, feedback, product and new services ideas are submitted to PGI on a non-confidential basis. All submissions are subject to the User Submissions policy included above.
Unsolicited suggestions/feedback:
All suggestions may be submitted by clicking here.
Contacts
For any additional questions concerning the terms specified on this page, contact:

Peter Gerlach International
P.O. Box 9121
88079 Kressbronn
Germany
Tel: +49 (151) 21 008 918
Any rights not expressly granted herein are reserved.